Helping pre-college and college students (with a weather/science career focus) gain invaluable knowledge, skills and experiences
Contact us at 5644 Tavilla Circle - Suite 201, Naples, FL 34110; 239-591-2468
We are preparing application materials for 2019 summer weather/science camps for elementary, middle, and high school students. Check back soon for more information.
Overview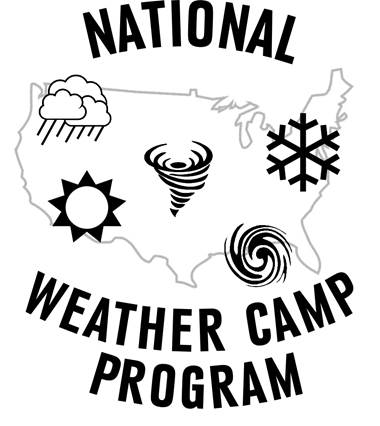 How The Weatherworks coordinates and helps publicize the National Weather Camp Program (NWXCP).

How The Weatherworks has also helped design a national camp logo (seen to the left) that is now available for use by all campsites.

The NWXCP is designed to ensure that students with a focus on weather (and/or related science fields) have a place to go to develop this interest and interact with other like-minded students.

Each, of the roughly 12 campsites operating nationwide, functions as an independent entity. This includes curriculum, operating procedures, cost, and more.
Curricula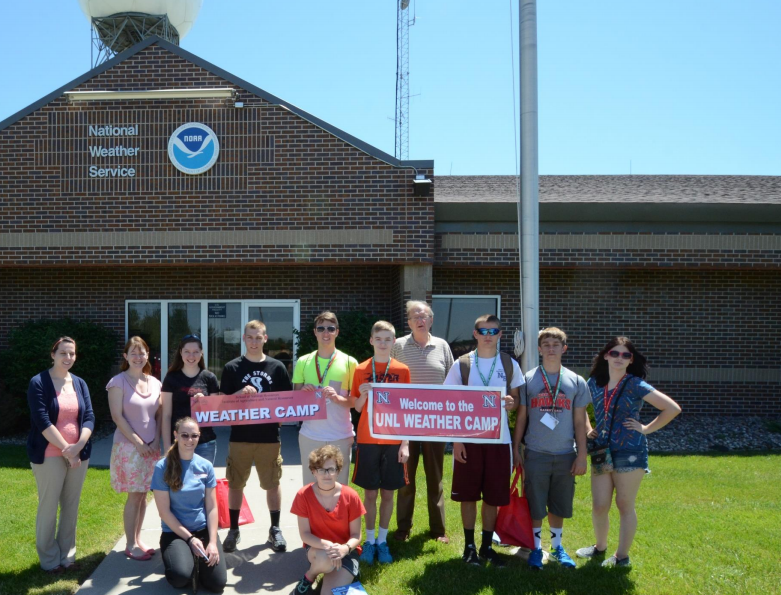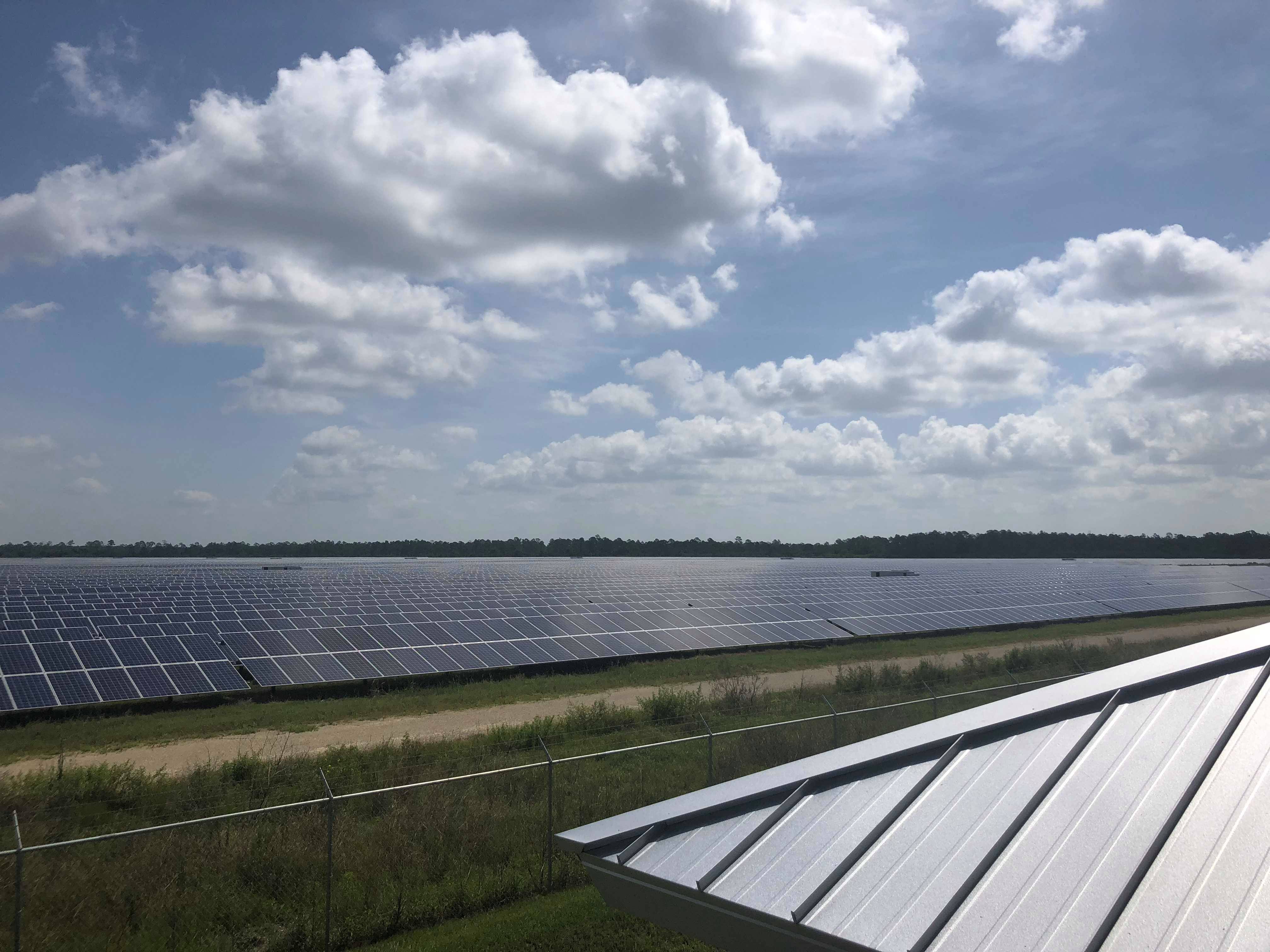 Although each campsite determines its own curricula, many camps go far beyond just learning about weather and climate.

At some camps, communication training is a key component, with students preparing a poster or a PowerPoint slide show and then sharing their work through oral presentations.

At other camps, students engage in impromptu speaking assignments and/or 30 to 45 second elevator speeches. Most camps work hard to foster teamwork through group projects.

Some camps emphasize instrumentation (e.g., radar, radiosondes), while others showcase how weather interfaces with other parts of society (e.g., visits to emergency operation centers, solar farms, or agricultural activities).
Weather camps come in many sizes and shapes.

Some limit enrollment to 12 or fewer students and some require a formal application process (including a transcript, letter of interest, and recommendations). Some camps run for only one week, while others span two weeks and include one or more weekends.

Some commuting camps (middle and high school) typically key on local area attendees. Some high school camps are held at university sites and can offer dormitory housing for a residence camp experience.

A few families have traveled hundreds of miles to make the camp experience part of a family vacation (student goes to commuter camp each day, while parents and siblings have other fun). While most camps are low-cost, some camps can charge as much as $700 or more.

To ascertain which camps meet your criteria, check out our interactive map to the left. We have listed upcoming camp dates, application contacts and other information for each campsite, if available. Always check directly with a campsite to verify posted information.

The map will be updated as the camp program expands and/or we receive updated information.
Given the relatively-limited number of meteorologically-focused campers who have attended weather camp, the NWXCP has an extremely high success rate.

This includes at least 7 campers who have received AMS and/or NWA scholarships, and one camper who has amassed almost $100K in scholarship and related funding for college.

Other campers have served in various summer field research programs, and one camper even serves on two NWA Committees as a college student member. Another camper capitalized on his camp experiences and joined his middle school newspaper staff as weather reporter.

In addition, several campers have presented research papers at NWA and AMS conferences, including four who were still in high school when they first presented.
The NWXCP and individual camp sites have developed various social media sites to provide information about the camp program and/or allow campers to interact with one another.

You'll find a listing of local social media sites along with local camp information on the interactive camp map. You can access the national program's Facebook site here.

We also maintain a blog where campers have posted about some of their experiences.