School programs designed to make young scientists weather- and science- savvy SM
Contact us at 5644 Tavilla Circle - Suite 201, Naples, FL 34110; 239-591-2468
What We Do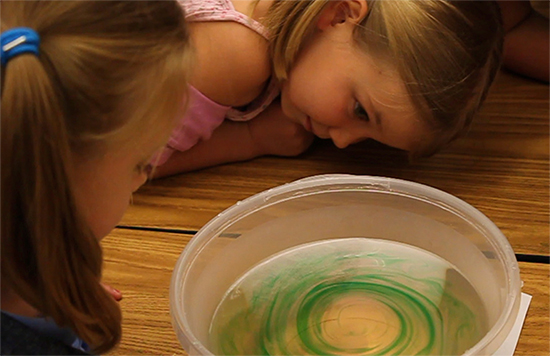 How The Weatherworks provides an array of school-based programs (kindergarten to high school), including individual classroom visits, full-day in-school field trips and even week-long (or longer) field study programs. We can now provide virtual school programs (up to an hour in length) to individual classes.

We also provide teacher in-service programs, PTA/PTO talks, and other activities in support of schools (public, private and home-school organization-based).

Prices vary based on the specific program and any needed travel expenses.

If you are interested in exploring any of these opportunities for bringing weather and science inquiry into your school (or if you have a specific program need you'd like to explore), please contact us by phone or use our contact form.
Why We Do It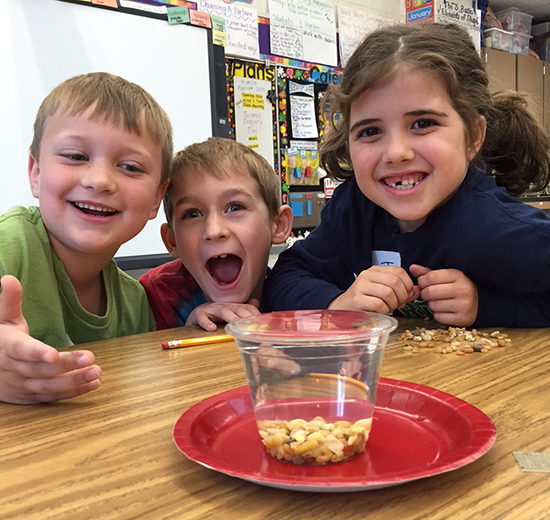 How The Weatherworks is dedicated to LEARNING. This means that we try to engage students, teachers, and parents in activities that evoke inquiry and investigation.

We want the program to be long-lasting in the minds of the students.

When we visit schools, we prefer to visit individual classrooms (including a full grade rotation in which teachers at the school teach parts of the program).

This enables students to work on activities, rather than listening to a stage-based program. In this way, students transform into young scientists (led by a professional scientist and/or a certified teacher) and internalize many parts of the scientific method.

In short, the students get to "own" their science!
How We Do It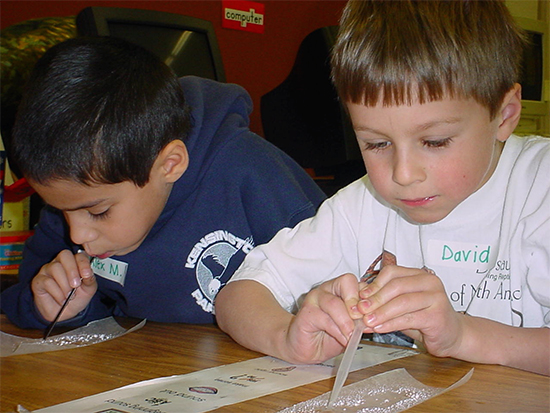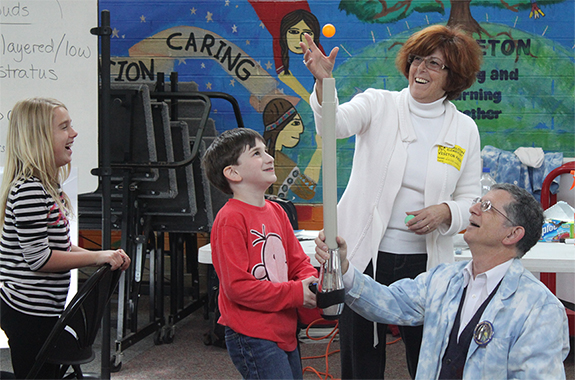 Based on the needs of the particular school, How The Weatherworks will collaborate to develop a meaningful program that fits into the curriculum of the school district. As needed, How The Weatherworks will help to train teachers so they can teach specific parts of a day-long program.

This lets students rotate through specific activities and helps teachers gain knowledge and skill in teaching it.

On some occasions, we bring all the students together at the end of the day for closure activities. These have involved a dramatized reading of a grade-level appropriate weather book, a culminating weather- or science-based activity, and even serving weather-related snacks.
Recent Programs
How The Weatherworks has been visiting Kensington-Parkwood Elementary School (Kensington, MD) for almost 15 years. Full day programs for kindergarten and first grade have included "Fabulous Weather Day" (in which students investigated clouds, sun, sky color, wind and temperature) and "Science Inquiry Day" (during which students engaged in sorting and classifying, pattern recognition, prediction and other activities).

We also visit a sixth grade class at St. Elizabeth Seton Catholic School (Naples, FL) where we provide a "crash course" in stormy weather concepts, including playing with raindrops, spinning up hurricanes, and creating a snowstorm.

In 2013, we took students from a high school on a 10-day field study across Arizona, studying weather and climate, eco-systems, topographic effects, volcanoes, meteorites, geology and American Indian cultures.